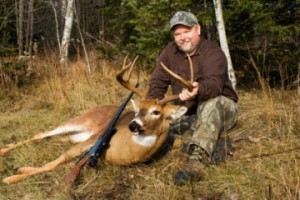 We are situated in Coxsackie, New York between the beautiful Catskill Mountains and the scenic Hudson River.  The Coxsackie Sportsmen's Club is dedicated to promoting shooting sports, hunting, fishing, archery, conservation and the education of the public and especially our youth in the safe, ethical and responsible use of firearms for over 91 years.
The Coxsackie Sportsmen's Club is the oldest active club in Greene County, New York.  We have developed from a dozen or so target shooters gathering for informal practice in a bus company, to the present well organized group which owns it's clubhouse on 40 acres of land.
The Coxsackie Sportsmen's Club is made up of sportsmen and sportswomen who enjoy hunting, fishing, preservation of open spaces, and the shooting sports.  We work together to further these pastimes amongst our members, the youth, and the general public of the surrounding areas.
Our members are interested in many of the varied outdoor activities available in New York's upper Hudson Valley – A sportsman's paradise!
Established in 1927
Chartered in 1936
Incorporated in 1938